The log house stands two stories with three rooms upstairs and five rooms on the first floor, including an attached kitchen, and measures out to about 1800 square feet. The upstairs was used as a school room in the late 1880s and currently reflects that period.
The Paulson House sheltered others during the journey from pioneer family homestead to Michigan Historic Site. Notably, the Russell family lived in the Paulson House from the mid 1940s to mid 1950s. Mrs Russell, the daughter of Chicago labor union organizers, was esteemed for her bread and baked goods which she sold to summer visitors staying at Au Train Lake resorts. Mrs Russell was a hunter's guide, also.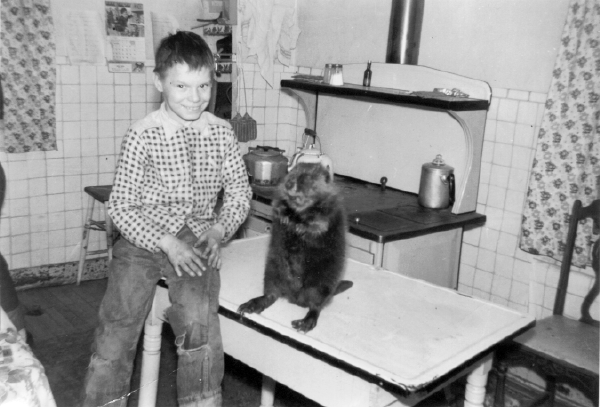 The Russell children attended the two room, two story Au Train School. As a youngster, the Russell son ran a trap line, served as an Alter Boy at Saint Teresa's Catholic Mission in the village, and was a Boy Scout.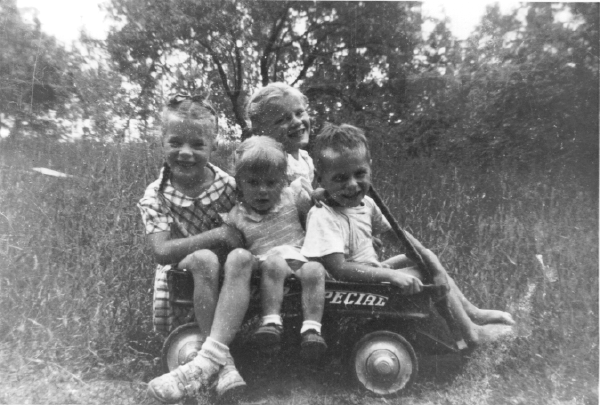 In the wagon, the daughter on the left married a farmer in Ohio and had five children. The oldest daughter, center-top, fulfilled her dream to fly as an airline stewardess, and then became a hospital administrator in Miami. The brother, right, was an Army Ranger officer and later built luxury homes in Northern California and Oregon. The youngest child had many adventures, raised quite beautiful and smart children, ran a marathon, refurbished homes with her handsome partner, and currently is the Paulson House proprietor.